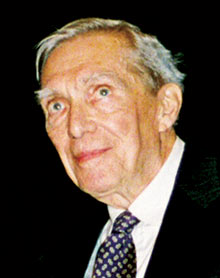 Read my obituary to one of the most original of the scholars of early modern England born between the wars, David Underdown, in the
Guardian
. Underdown was author of
Pride's Purge: Politics in the Puritan Revolution
(1971)
Almost four decades on, the book remains a fixture of undergraduate reading lists. Underdown went on to pioneer the study of local history, popular politics, gender and sport... [he] combined a prose style of enviable clarity with a complete mastery of the archive.
David Underdown
looks back to the Tudor age while discussing the upheavals of the mid-17th century, in
What Was the English Revolution?